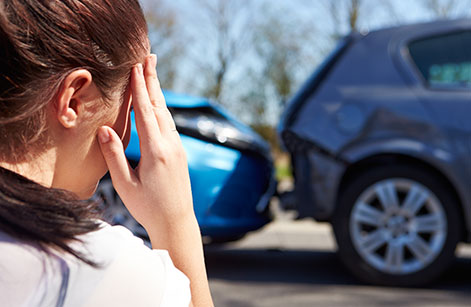 For those who have been in an accident, here are some of the more common symptoms that can appear several days later.

Headaches.
Neck or shoulder pain or stiffness.
Back pain.
Abdominal pain or swelling.
Numbness.

Changes in personality or physical function.
Three steps you should take if you've been injured in an automobile accident:
Seek medical and chiropractic attention.
Take detailed notes and photos.
Seek a consultation with a personal injury attorney. We can help you find the right layer for you if it's warranted.
---
Patient: Dennis and Debbie M.
Dennis and Debbie's Story
My wife Debbie was in an auto accident (she was hit from behind while her car was stopped). She definitely experienced back and neck injuries that seemed to cause just enough pain to be a real nuisance. Fortunately, no surgery was required for these injuries.
Even though I felt each of her injuries might not ever completely heal, thanks to the treatment provided by Dr. Gentry over the past 6 months, most of Debbie's pain has subsided greatly, and she is currently doing much better.
Additionally, as a younger man (okay, much younger), I was in a car accident and experienced a whiplash. This whiplash was not debilitating and I recovered quickly. But, I started to experience pain a year ago in the same place where my whiplash occurred. After discussing my pain with Debbie, she finally persuaded me to visit Dr. Gentry for further investigation and analysis. (Okay - she made me go).
According to Dr. Gentry, in many cases where an injury occurs, even from many years earlier, some calcium buildup can be expected to occur at the location of the injury. And, over time that calcium buildup will cause an array of problems, and clearly, that was occurring in my case. After an x-ray confirmed Dr. Gentry's initial analysis he provided a very simple (and inexpensive) course of treatment that has already begun to eliminate my pain.
So…thank you Dr. Gentry from Debbie & Dennis. We both sincerely appreciate the treatment you have provided and now that much of our pain has gone, our quality of our life has improved measurably.